ES Overhead Stirrer
Analogical overhead stirrer with 15 Ncm torque able to stir up to 15 L
Powerful, Safe and Easy to use
The ES is an intuitive overhead stirrer ensuring safety with overload, over-current and overheating protection.

Easy to install, resistant and with a small footprint, ES is your best choice for low viscosity samples.

VELP ES ensures a smooth start and vigorous agitation even at maximum speed!

ES can reach speeds of 1300 rpm and stir up to  15 litres. The device can manage viscosity, with a maximum of  1000 mPa*s.

The easy chuck is easy to close and can accommodate shafts with up to 10 mm diameter and does not require any tool. 
Resistant and lightweight
DLS is designed to offer a long lifespan even in challenging operating conditions.

The special technopolymer structure and the IP 40 guarantee good chemical resistance and special handling, being among the lightest on the market.

The robust motor guarantees continuous operations over the years, without additional maintenance costs.
Choose the right stirring shaft for your application!
Overhead stirrers require stirring shaft for precise working. Choosing the correct stirring shaft is an important step to obtain the best stirring performance. 
It is important to evaluate the characteristics and the effects on the fluid of the stirring shaft, together with the volume and viscosity: 
Desired type of flow: Axial, Tangential, Radial; 
Speed range of your application 
Contact a VELP Specialist that will guide you to choose the correct shaft for your sample and application!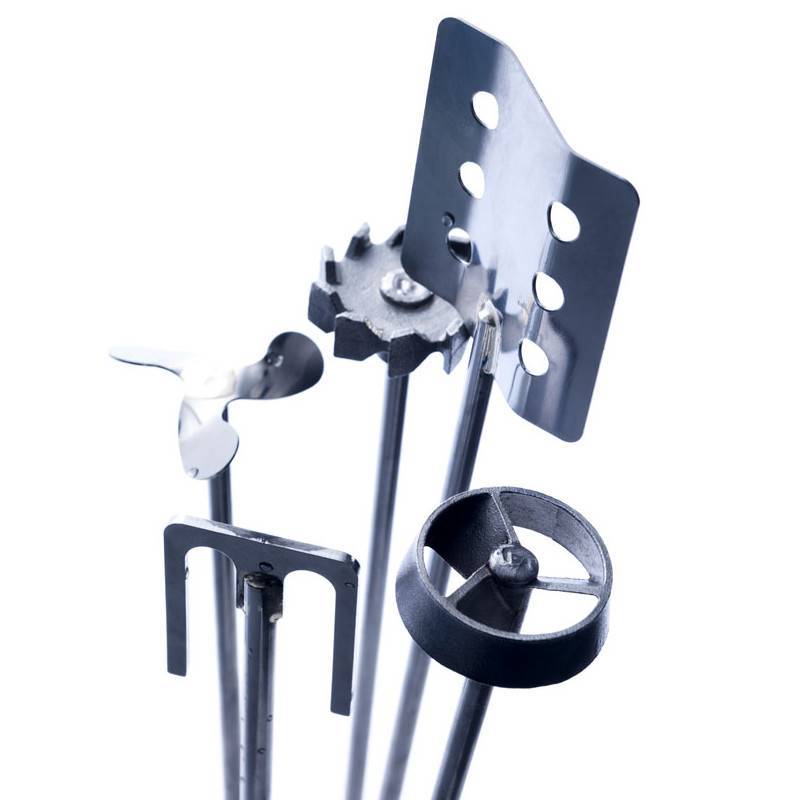 VELP H-Stand ensure stability and resistance for lab bench application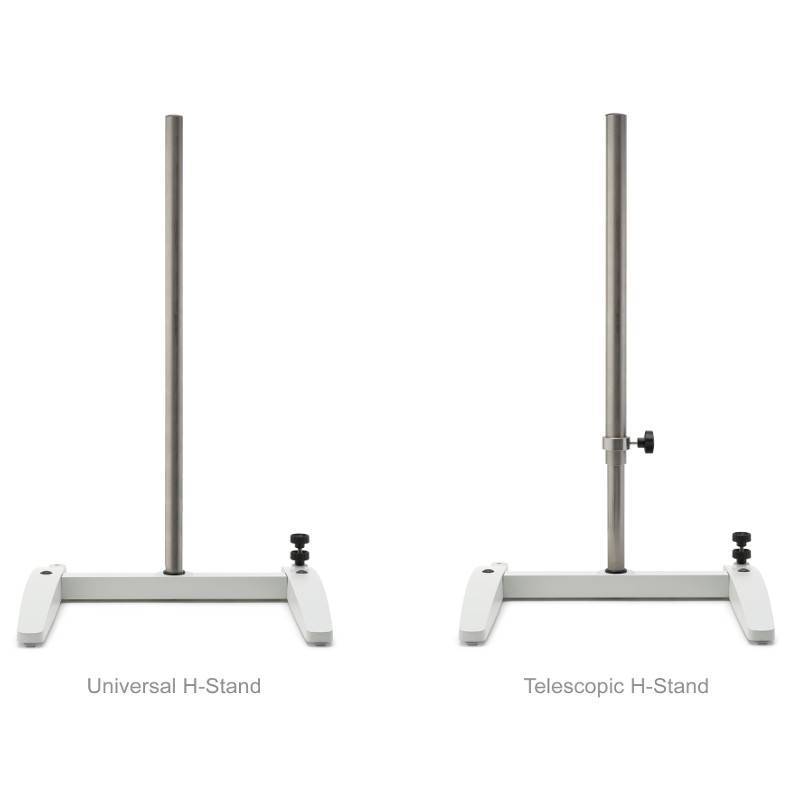 VELP H-Stands are the ideal solution when the overhead stirrer is working on laboratory benches. 
We have designed our H-Stand to guarantee the maximum stability thanks to the H-shape of the base and the maximum resistance choosing premium materials such as aluminum and stainless steel, properly treated in order to resist to chemicals and corrosion. 
The Telescopic H-Stand facilitates the daily operations being easy-to-use when raising and lowering the overhead stirrer from your sample. 
TECHNICAL DATA
| | |
| --- | --- |
| CONSTRUCTION MATERIAL: | technopolymer |
| STIRRING SPEED RPM: | graduated scale |
| CHUCK RANGE HOLE: | 1 – 10 mm |
| ELECTRONIC PROTECTION RATING CEI EN 60529: | IP 40 |
| POWER: | 30 W |
| WEIGHT: | 1.3 Kg (2.8 lb) |
| DIMENSIONS (WXHXD): | 80x160x200 mm (3.1×6.3×7.9 in) |
| STIRRING SPEED: | 50 – 1300 rpm |
| STIRRING VOLUME MAX (H2O): | 15 liters |
| MAX VISCOSITY: | 1000 (mPa*s)* |
| TORQUE MAX: | 15 Ncm |
| ALLOWED ROOM TEMPERATURE: | 0 – 40 °C |